Dear Grandma,
Pfabulous news about your second dose Pfizer! I'm more of a Moderna Man myself, but we can at least agree on one invariable vaccine: Vernors.
It was a literal-in-the-literal-sense-of-the-word-literal privilege to have a CDC-sanctioned meal together last week. Four generations finally back around one table and broad disagreement about the proper way to scoop ice cream.
Since it was a little hard to hear me across the table, owing to my genteel table manners, I thought I would follow up here to answer a few of your questions.
1. Yes, your great grandchildren are gorgeous. I also appreciate that I look generally presentable and agree that I married up. For the thousands of kiddo pictures I've taken over the years, nothing quite captures their punim power like the watercolors you painted.
2. Solar, not sonar. I have been working with the Huntington Woods Environmental Advisory Committee to make it easier for people to put solar panels on their roofs. It's encouraging to hear that, as a 60-year resident of the city, you are among the 84% of our neighbors who support harnessing light (or possibly sound) to make homes more energy efficient.

3. No, you did not miss my column in the Jewish News last month. The absence of my Jewfro column is unrelated to my recent haircut or, for that matter, the Jewish-African fusion restaurant that popped up in support of Black Lives Matter and serves Eritrean beef stew over matzah polenta with braised kale and stewed tomatoes.
The Detroit Jewish News is now part of the Detroit Jewish News Foundation. You remember when I showed you yourself (Mrs. Manes Hecht) in the treasure-trove digital archives.
My column is on pause while the foundation adapts its archival and educational efforts to publish the magazine directly. I'm grateful to all the editors and collaborators who helped me hone my voice over the past ten years and to Brett Mountain for my timeless 2010 headshot(s), as well as the Dorian Gray picture stored safely in my attic.
4. Yes, I realize that Nu?Detroit sounds like New Detroit. Maybe I was channeling Homer Simpson's barbershop quartet ("We need a name that's witty at first, but that seems less funny each time you hear it.") the Be Sharps. As to whether I inherited visual art aptitude from you and mom, here's my attempt to fashion a question mark logo out of the Tigers olde-English D. Fortunately, from a trademark compliance standpoint, it's terrible.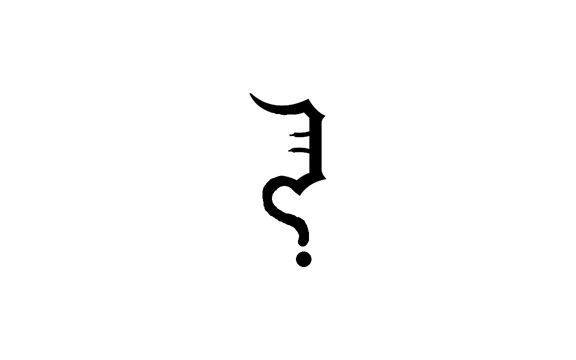 As much as I'm looking forward to having a nu place to write regularly — and sometimes irregularly — I am even more motivated to amplify the voices of people throughout our community. My favorite writing has been sharing the stories of Diane, Matt, Alex, Selma, Elliot and other good souls. What a thrill to pass the mic and pump up the volume!
Fortunately, Marc survived my home-brewed hefeweizen, so we have more Borrowed Time ahead.
*5. Happy half birthday. I realize it's not November, but if my kids get to celebrate their half birthdays, I think 99.5 deserves a BOB with a candle in it. I'm not sure what delighted Phoebe more — when I accidentally let one of your balloons fly away, making you two the same age, or when she joined you in the double digits in January.
Not long before Phoebe's Great Great Grandma Rose was pregnant, some 1,200 of her fellow Chicagoans were contracting the Spanish Flu every day. I consider us existentially lucky that the virus didn't stop her from having you — and beyond blessed that, a century later, COVID-19 hasn't stopped you.
From applauding the extra notes Judah and Phoebe play on the violin. From voting. From modeling A.J.'s knitwear. From embracing the diversity of Trader Joe's "Everything But The ____" seasonings. From sending birthday checks to your middle-aged grandchildren. From reading my work and complimenting me on which columns you like better than others.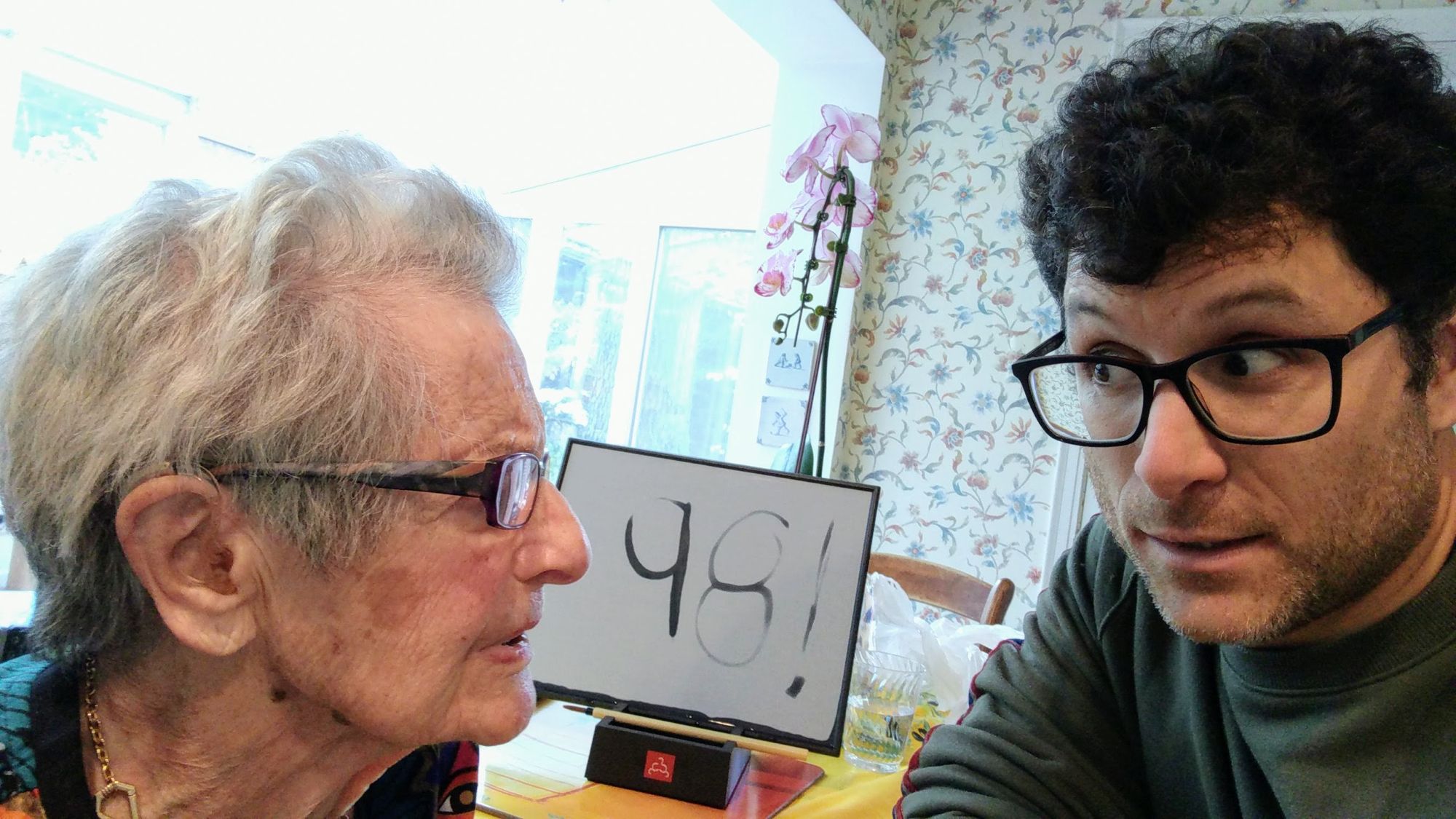 You keep reading and I'll keep writing.
Many happy returns.
Love,
Benjamin