Sam. Beautiful Sam. Sam and I connected in that magical, chaotic time of life. We were young. We were passionate. We were in the moment. We were organizing and campaigning — connecting people in our lives from anywhere and everywhere — campus, high school, camp, BBYO, student orgs, our families, our hearts, our souls.
And we were messy. We stayed up too late, had way too much fun giggling the night away in her third floor bedroom at the top of the stairs. Riding around Ann Arbor at all hours because we needed slurpees or apple pie. Sam was allergic to dairy, nuts and fish. Sam never used her phone on Shabbos, and often wanted to meet up after Hillel services. Finding her or waiting for her was always a production, but more than worth it to go on whatever adventure she had in store for us. And it was always an adventure.
Being in Sam's life meant being family. It meant Passover Seders in her parents' West Bloomfield basement that would go late into the night and include the most fascinating collection of relatives, friends and, most likely, an acquaintance or two she'd recently met. It meant that her sister Monica and her friends were my friends. It meant calls with her grandma on speakerphone. My brother and his friends — Sam was ubiquitous in their lives, too.
Like I said, we were messy. The drama was constant. We debated. We argued. We made up. We talked and talked and talked. We laughed and laughed and laughed. We shared clothes. We looked out for each other, supporting each other through the toughest times.
Sam moved back to Detroit around the time that I left for New Orleans. But rarely did a trip home go by that she didn't host us for dinner or let us use her apartment to watch the Thanksgiving parade. She was one of the first people my now husband met in Detroit, and he loved her instantly.
Once, when she was in New Orleans for a conference while I was working at Tulane Hillel, we braided challah together — while talking to her grandma on speaker phone of course. She came down for our wedding, where she reconnected with old friends and, to no one's surprise, made new ones.
She was completely present in the place and time. Old memories celebrated. New memories made.
Our shared years in Ann Arbor were finite, but our relationship was and is foundational to who I am — to how I have grown and evolved these past twenty years. I know, without a doubt, that my life has been bigger and freer because of Sam's presence and inspiration.
She supported. She encouraged. She fought to live the life she wanted. It was not easy for her — but look at what she accomplished. Look at how she changed the world.
We are broken. We will never be the same. But we are here with each other. Friends from all parts of her life, united. Instantly connected. Family. We will love each other and we will fight for justice and we will engage, engage, engage.
Sam never backed away from the opportunity for dialogue. She never stopped hoping that our shared humanity could guide us through the most difficult conflicts and help the world become a more peaceful, more just, more equitable place.
We won't stop caring, and we won't stop loving each other and believing in humanity — even in light of this brutal tragedy. Because her life meant more than that, and we will carry her with us as we find a way to carry on.
Samantha Heather Woll, z'l. May her memory be for a revolution.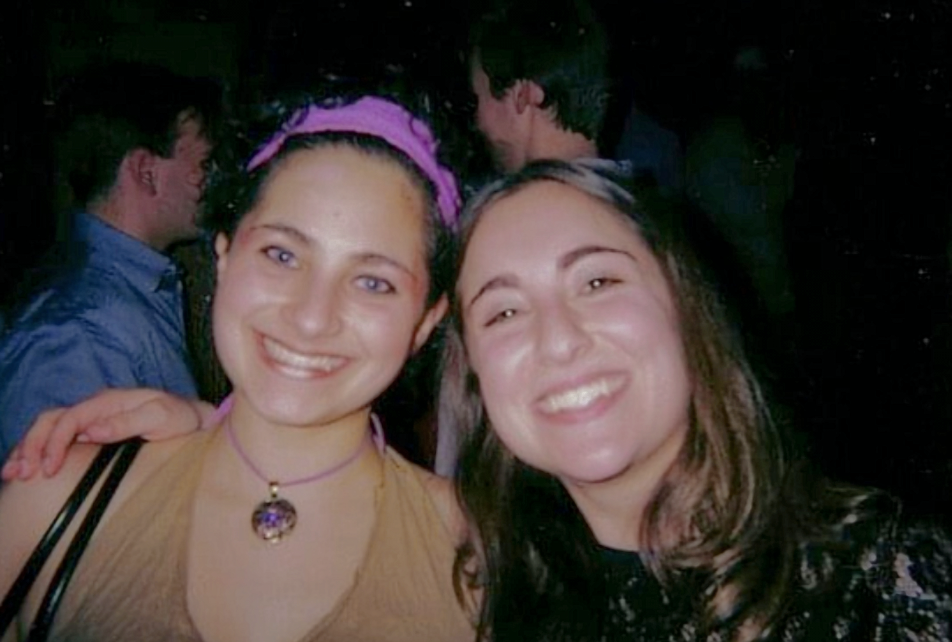 A version of this essay will also appear on the Jewish Women's Archive Blog.