I first heard of the Brandeis Book sale when I was having a quick lunch at the Tel-Twelve Mall. They had a great food court back in the late 1980s. Chinese, coneys, pizza, deli. They had it all.
While lunching there one day, I noticed signs for an upcoming book sale that would be taking place at the mall. A few days later, after another quick bite, I ventured from The Restaurants on Main Street (so called) into the mall and saw what seemed like the biggest book sale I could have possibly imagined. It was not only huge, but extremely well organized and had great volunteers to help.
Boy, Detroit really is a big town and they really know how to do things right, I thought. I had only been living in Detroit for about a year.
Unfortunately, the Brandeis Book Sale ended sometime before Tel-Twelve converted from an indoor mall to strip center. The food court was also closed.
Fast forward to the mid-1990s. I'm now the Programming Director at WXYZ and we've been approached to help a promote a new book sale that will benefit community-wide literacy initiatives. I remembered the prior event and knew right away it was a perfect match.
We really got in on the ground floor. I can vividly remember how the name Bookstock was selected at a brainstorming session … over lunch. Through the years, I have stayed very involved in Bookstock, particularly on the communication and marketing initiatives. It's a labor of love. When I became GM of WDIV, I didn't forget Bookstock's importance to the community and made sure we embraced the project.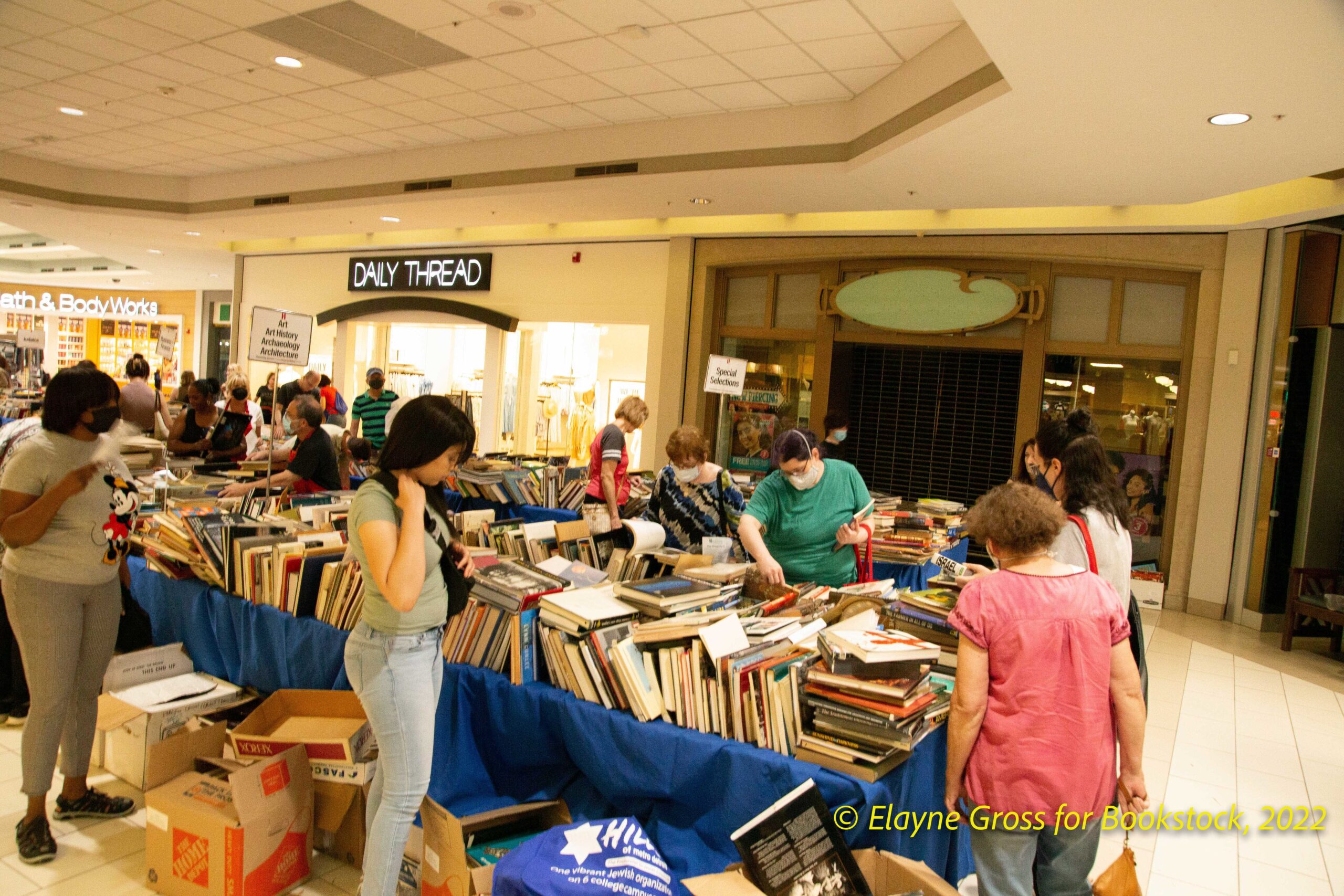 It's been real joy watching Bookstock grow over the last two decades. I have always been a huge believer in the Bookstock mission. I have been so inspired and frankly amazed at how all of the facets — book collecting, sorting, transporting, displaying, selling — work like a finely tuned machine.
The move to Laurel Park has worked and the number of lives that have been enriched through both donating and purchasing books has grown exponentially.
As an out-of-towner, Bookstock gave me a way to meet warm, generous people who shared a passion for community. Some of the folks that initially "roped me" into Bookstock have become great friends. Bookstock has enriched my life on so many levels.
At its core, Bookstock is about embracing literacy and ensuring that we inspire the next generation of readers. In my book, that makes it enduringly important — something that we must succeed in. It's an honor to be a part of Bookstock, along with the nearly 800 other volunteers, countless donors and customers.
There is literally (and literarily) something for everyone at Bookstock. There's no food court, but who needs Orange Julius and Sbarro when you've got 300,000 books, movies, CD and LPs to dine on?