Defying the odds is an inherently Jewish characteristic. Perhaps that is why I, my son and friends and so many fans relished in the success of the Yeshivah University basketball team. For months, we kvelled at their D3 #1 ranking, the 50 game winning streak and the ensuing media coverage that brought them national attention.
The jokes about every bar mitzhah boy's dream — of one day owning an NBA basketball team — were being turned upside down. After making his way from L.A. to Washington Heights, kippah-clad Ryan Turell was making the dream of one day playing basketball professionally at the highest level a possibility. YU Basketball Coach Elliot Steinmetz's son, a 6'5" religiously observant recent High School grad's son Jacob, was drafted last year — to pitch for the Arizona Diamonbacks. So there was starting to be a possible template for Jewish Sabbath-observant athletes to compete at the highest level.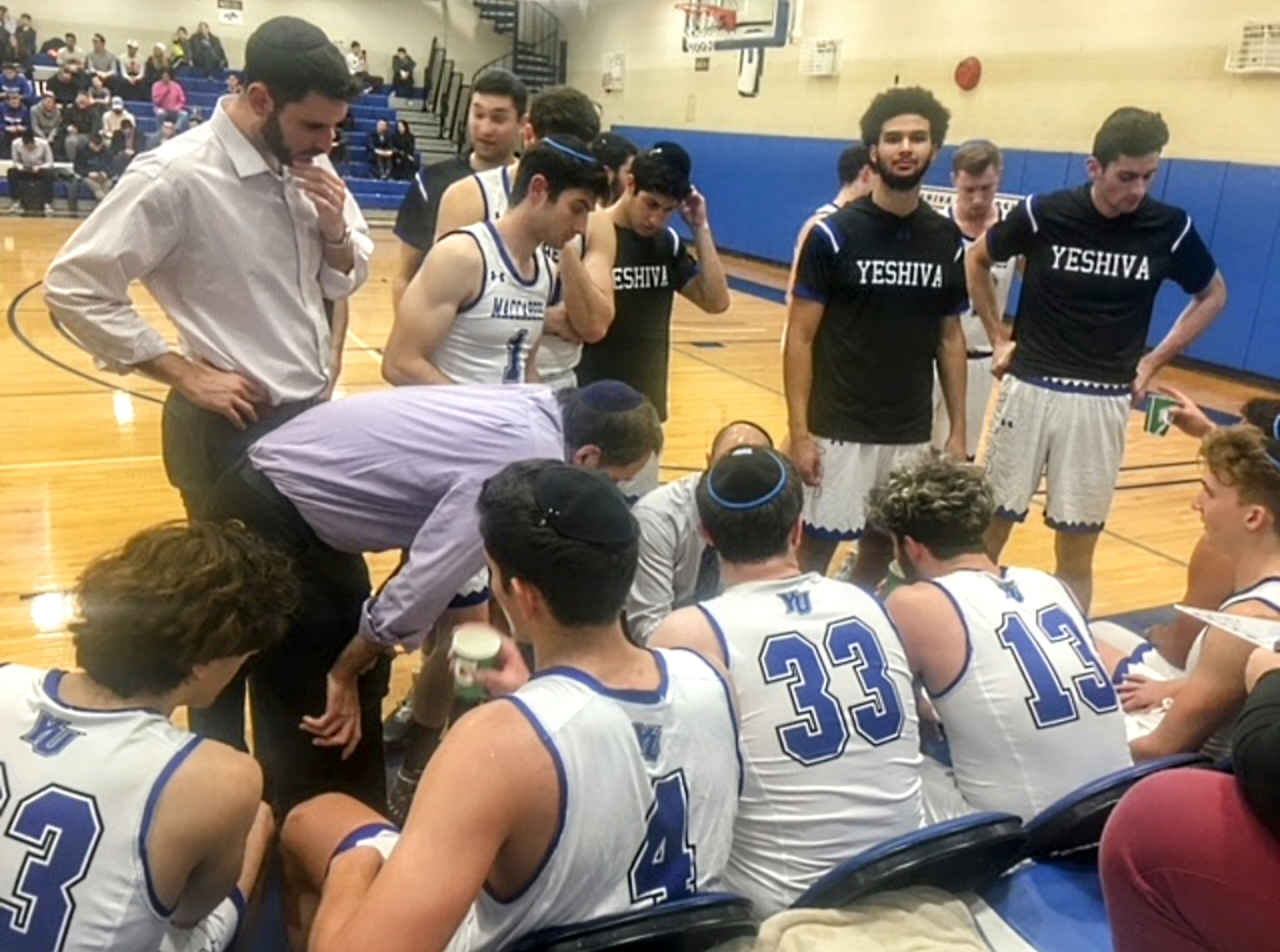 And thus it happened.
Ryan Turell, 2022 Division III National Player of the Year and national leading scorer, was just chosen in the first round of the G-League draft by Detroit's Motor City Cruise.
We had our own Al Michaels' "do you believe in miracles?" moment. Not only will Ryan play professionally stateside but for my hometown affiliate. I grew up with tales of New York-born Hank Greenberg and what he meant to the Detroit local Jewish community. Greenberg received a standing ovation when he walked into Shaarey Zedek instead of taking the field against the Yankees on Yom Kippur — in the midst of Henry Ford and Father Coughlin's attacks on American and worldwide Jewry.
Now as the specter of normalized antisemitism is rearing its ugly head, into the gym walks a self-effacing, proudly Jewish athlete (three inches taller than Greenberg) looking to continue his dream in the sport he loves. In doing so, he will continue to be a role model to so many who try to balance religious observance with competing in sports or just pursuing a career.
We as Jews have been blessed with greats like Greenberg and Sandy Koufax, not just great athletes but wonderful people. Just as Detroit has been blessed in my lifetime with the likes of Al Kaline, Lou Whitaker, Alan Trammel, Gordie Howe, Steve Yzerman, Barry Sanders, Dave Bing and Bob Lanier — all great competitors who were good men. So now is the ultimate mentsch, Ryan Turell.
No matter where basketball leads him, Ryan has already succeeded in the court that matters most — the heavenly court where the scales balance what type of difference you have made here on earth. That is why those with large social voices must be confronted and be held accountable for bigotry. Now to those looking to see themselves on the hardwood, wearing a head covering can be cool. Refraining on holidays from participation in school, work or sports can be more easily explained and understood.
Ryan's selection to play professionally will hopefully be a tipping point in which many can take pride. Hopefully the Wayne State Fieldhouse will become a new destination to be part of an amazing experience, watch an amazing man pursue his dream and be an inspiration by pursuing a path where few have tread.
Good luck, Ryan! We will be following and watching as the Motor City Cruise season unfolds. Detroit, please give him a big Motown welcome like local sports fans have done so loyally over my lifetime.