One hundred years (and one week) ago today, Judith Kaplan celebrated the first Bat Mitzvah in America, sparking a revolution of inclusion of women and girls in Jewish life.
I have had two bat mitzvahs. On April 4, 1992, I celebrated my bat mitzvah in the tradition of Workman's Circle, where I was raised. On March 30, 2019 – my 40th birthday – I celebrated my reaffirmation of bat mitzvah in the Reform tradition that I chose at my spiritual home of Temple Beth El. The tradition and the T-shirts stood the test of time: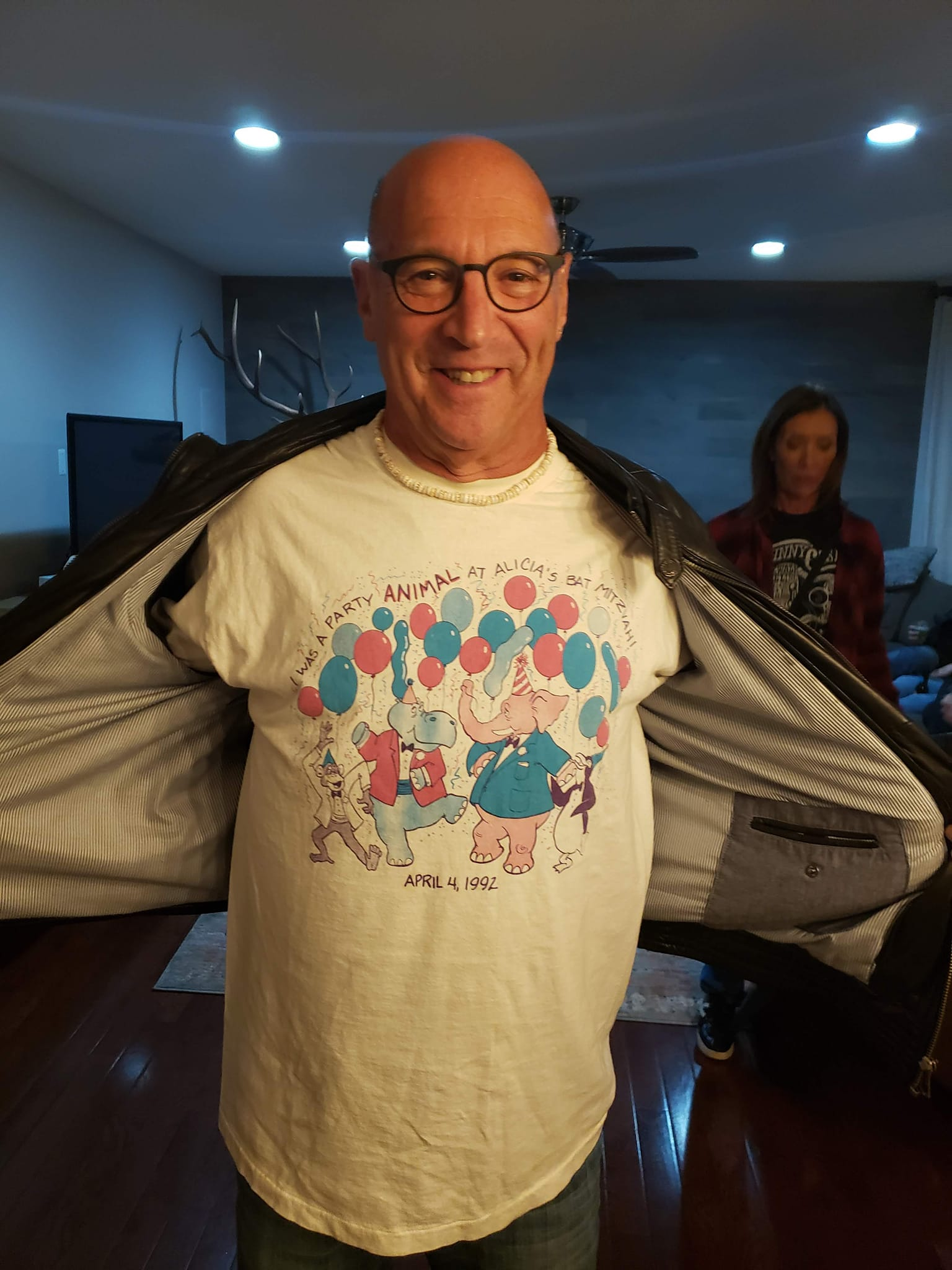 It was heartening to see other leaders in our community call back to their big days and big hair...
Lauren Garfield-Herrin
More than 75 years later, me and my questionable hairdo and way too fancy dress for a Sunday brunch party had a really awesome looking cake and my sisters shared way too much information in their speeches.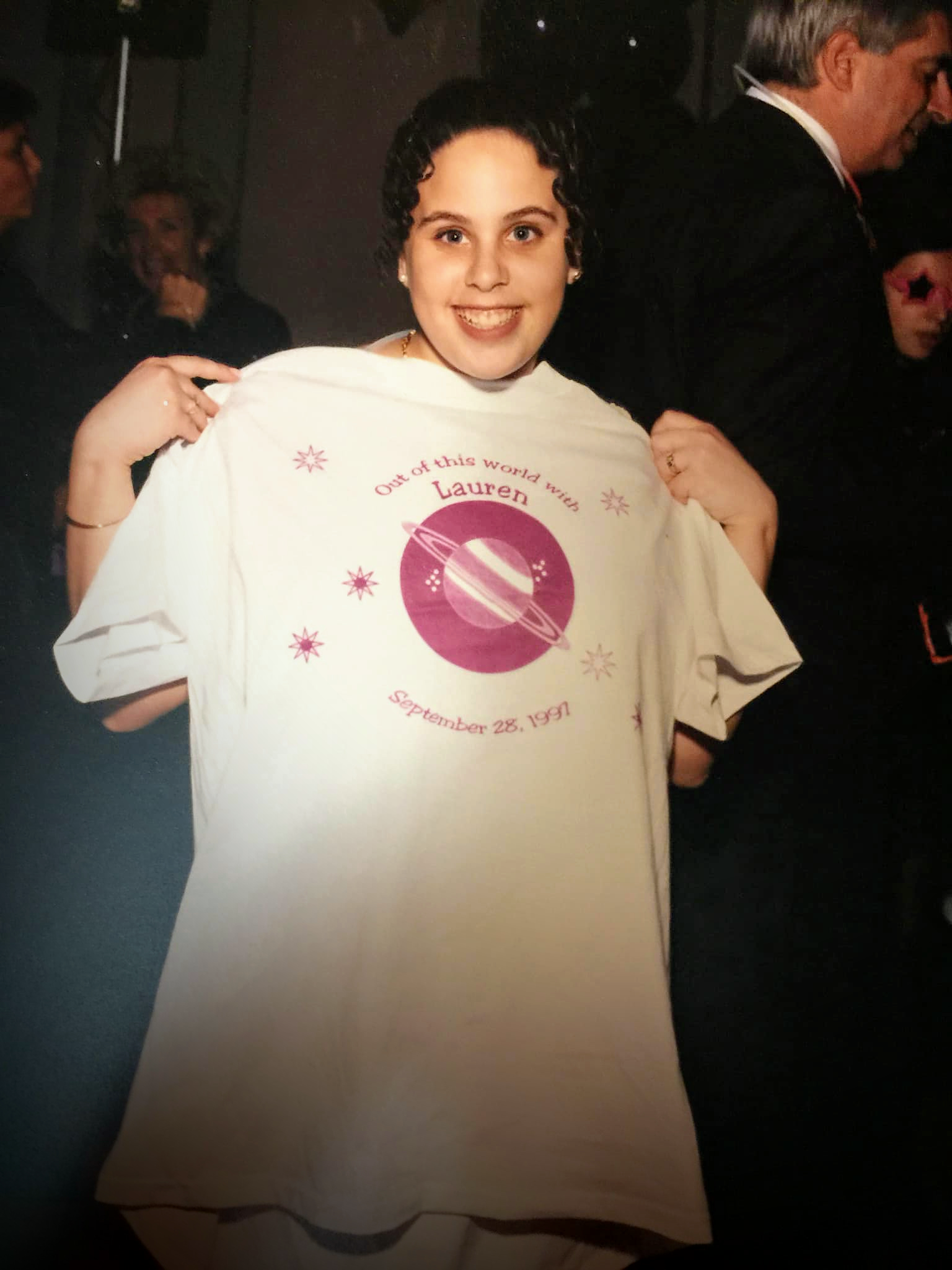 Kari Grosinger Alterman
Mine was Thanksgiving weekend, 1985, at Congregation Shaarey Zedek, paired with Jacqui Chazen. We had a Russian "twin," too (her name escapes me).
It was memorable and bittersweet – my wonderful and loving grandmother Sylvia Kirstein z"l died on Thanksgiving Day, funeral was on Friday, and yet … I went up to the bimah and chanted (if you ever heard me sing, apologies #tonedeaf) on Shabbat morning.
Relatives who came in to celebrate instead joined us in sitting shiva. It was a juxtaposition of Jewish values – as Rabbi Aaron Starr teaches – joy, obligation and gratitude. I remember the joy mixed with profound sadness, but I mostly remember finishing and sitting down in the enormous chairs, relieved to be done, and my mom and her sisters gesturing to me rather dramatically. Needless to say, you never need to remind me to cross my legs while I'm on the bimah.
Party was obviously delayed months, but my parents insisted on still celebrating. And my dad does smile, promise.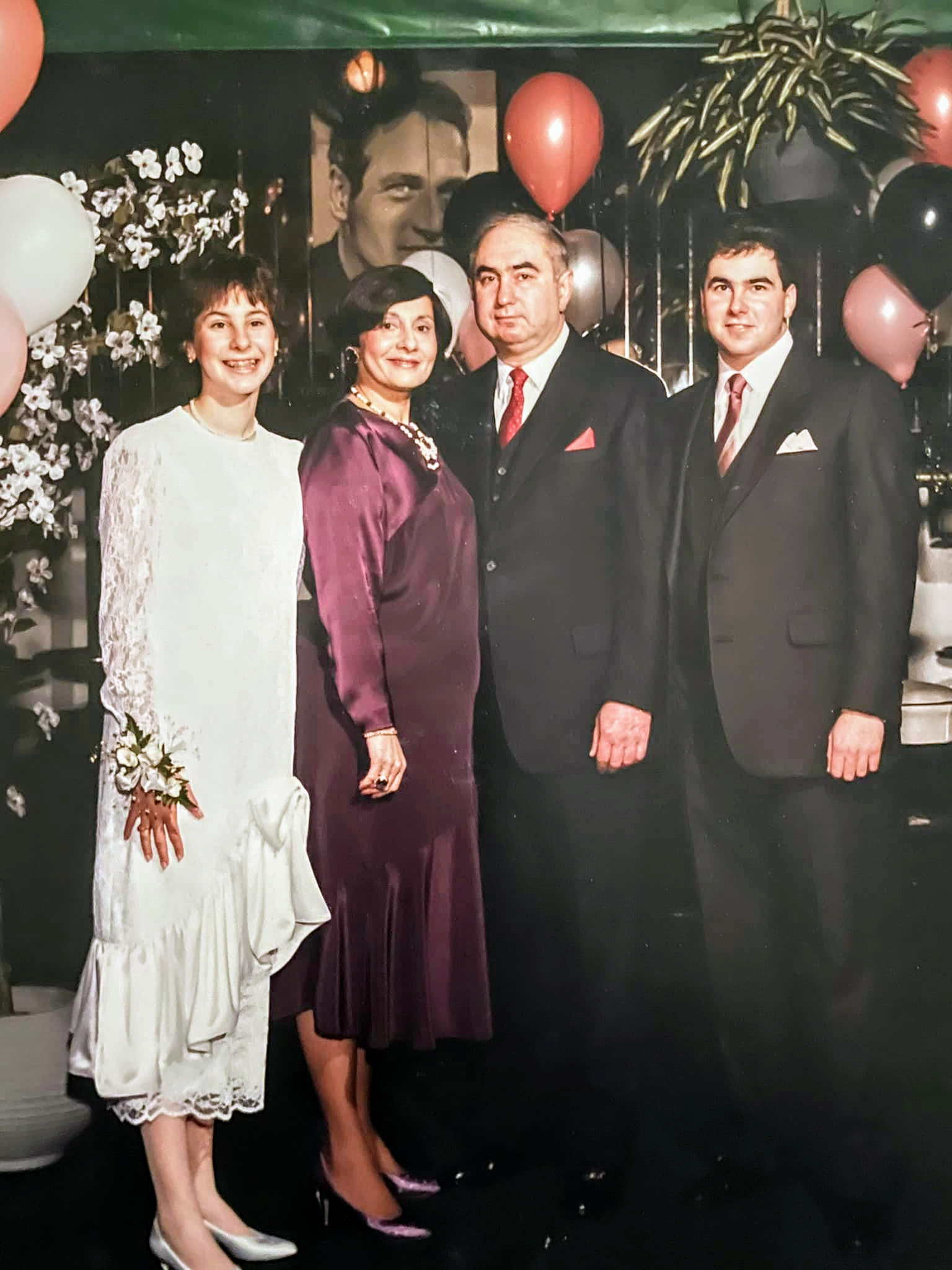 Rachel Lopatin
Celebrating 100 years of the Bat Mitzvah … with pictures of my bat mitzvah and ones of Shayna and Cara Lopatin.
What better way to celebrate than by posting pictures of the three of us reading Megillah at three different Women's Megillah Readings this year also? I was privileged to read at Kehillat Etz Chayim of Detroit and Or Chadash's wonderful Womens Megillah reading. So inspired by the women who read and who came – with a special shout out to Adena Stern Barenholtz who read Megillah for the first time. May we all go from strength to strength to strength!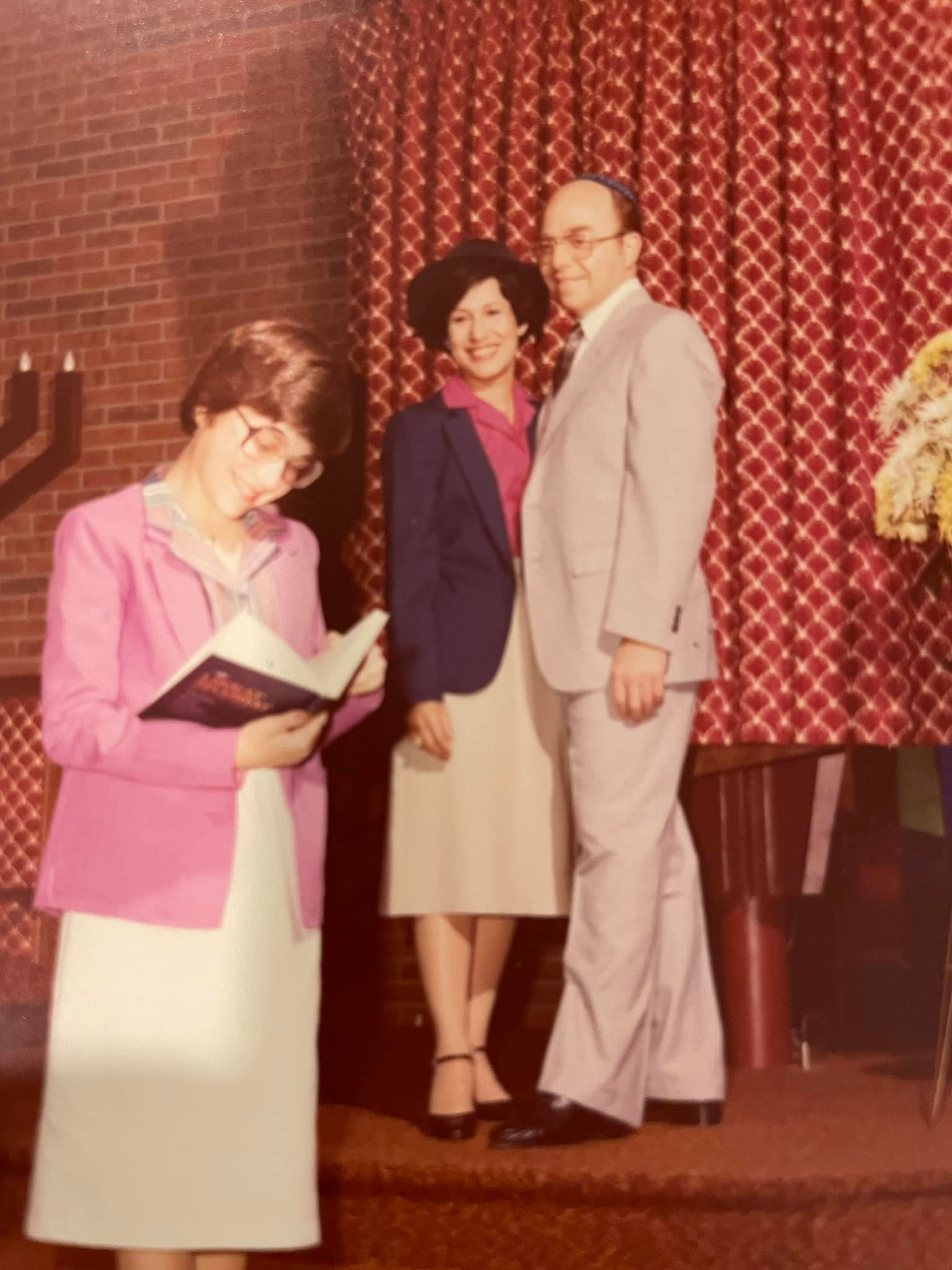 Temple Israel
This Shabbat marks the 100th anniversary of the first bat mitzvah! Our rabbis at are grateful to women who pushed boundaries and paved the way for their own Jewish journeys! Can you tell who is who?