I love baking and I love writing, so what could be better than writing about baking?
Hi, I'm Phoebe! Today I will be writing about the world's greatest creation. Sure they might not be the healthiest option for a snack and they might not be Disney world, but that doesn't matter (does it? Nope)
Today I will be telling you the history of BOBs, at least from when I started to make them, somewhere around 5 years ago... (dramatic flashback) It was the year 2016 and what a marvelous year that was … no covid, the president was Barack Obama, etc. etc.
The most important thing that happened in that lovely year was that this was the big year I learned how to bake, but not just any Trader Joes already made cookie batter that you can just dig out of your pantry when you're bored. No, this was the big year I started to bake BOBs (hold for applause).
I wasn't the one to think of this lovely dessert, but I did come up with the name. There was a version called Slutty Brownies. Not cool, man. We called them promiscuous brownies, but it was hard to pronounce.
The acronym that ends up spelling BOB (as in the first name that pops into your head ... FUN FACT the name Bob is also short for Robert) the first B stands for blondie, a big square chocolate chip cookie. The O stands for Oreo. We prefer the double stuffed kind instead of the regular (half stuffed) kind. And lastly the final B stands for brownie. I'm pretty sure everyone knows what a brownie is or else your whole life you have been living under a rock or actually a boulder.
When I was in 4th grade (last year), we had a great opportunity to make our own mini businesses. Usually, they are just for the class, but since we were still Zooming, we could sell them to anyone. I was so excited, I couldn't wait to get started but I just had one problem: I had no Idea what to do. I wanted to do something that would connect people and since everyone had to stand far apart it would feel like a warm hug, and then it came to me (lightbulb flashes above head) BOBs!
My dad helped me decide what the prices should be, based on the ingredients ($2 each) and we came up with a special discount for medium (4 for $6) and large (8 for $10) orders. We discovered that the 8-pack fit perfectly in the flat-rate box from the post office ($10 for shipping.)
I designed on a logo that explains the beauty of the BOB: the circle Oreo, square shape and the layers. It's purple because purple is more delicious looking than brown.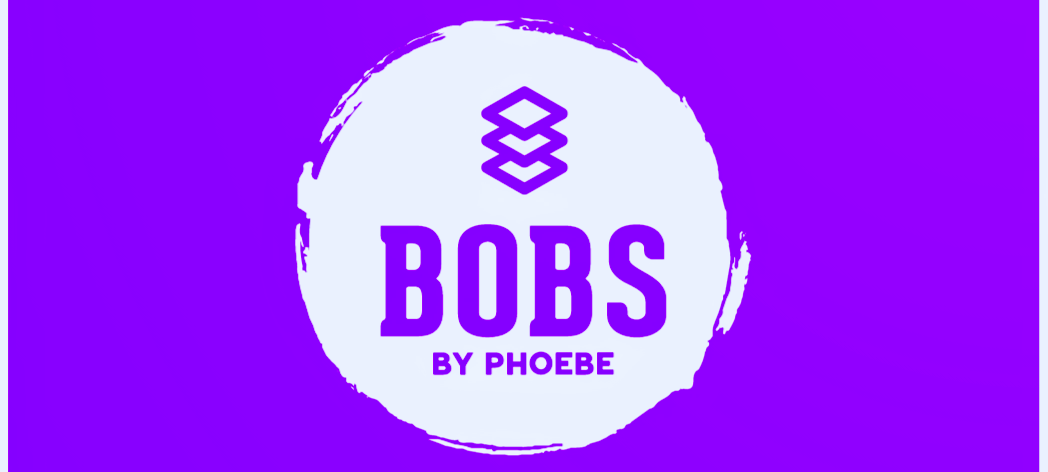 Up went the website and then down… came the piles of orders. We got orders from Chicago, New Hampshire, Brooklyn, Texas and beyond. I learned that I like revenue better than profit.
I wanted to spread love this year. That's why I'm doing a Double Donation option. If you donate $1 with any purchase, I will match your donation. I will give all the money WE raise to Auntie Na's Village … and I will bake them some bonus BOBs too.
You can start ordering your BOBs…
Now!
‌