Four days on, Danny Fenster's family is still awaiting proof of his wellbeing. They are asking everyone to send messages to their state and federal representatives encouraging continuing pressure on the State Department to help free Danny from Insein Prison in Myanmar.
We've asked a lot of you, but if our brothers and sisters around the world are going to continue to pile on the pressure, they need to be able to connect with Danny on a human level.
Here is sample letter drafted by the family – or feel free to pen your own words – along with instructions to find your representatives' contact information. While we have already seen action by some Michigan representatives, it is critical to have constant contact with officials from Michigan and beyond. do not stop the outreach until Danny is home.
---
Dear Legislator:
I am a concerned constituent and human rights advocate writing in regard to journalist Danny Fenster's unlawful detainment in one of Myanmar's most brutal prisons. His crime? Simply being a member of the free press.
Mr. Fenster, 37, the editor of Frontier Myanmar was detained at the Yangon on May 24th and has been held captive ever since.
Please, as an American, as believer in the free press and journalists' rights worldwide, I urge you to do everything in your power to help secure Mr. Fenster's release from Insein Prison. We cannot afford to let another day pass knowing what Mr. Fenster is currently enduring.
Best regards,
[insert name]
[insert home address to show you're a constituent]
[insert phone number]
[insert email address]
---
To find your U.S. Senator's Information:
senate.gov/senators/senators-contact.htm
To find your U.S. House Member's Information:
house.gov/representatives/find-your-representative
To find your State Senator's Information (Michigan):
senate.michigan.gov/fysbyaddress.html
To find your State Representative's Information (Michigan): house.mi.gov/MHRPublic/frmFindaRep.aspx
---
The family of Danny Fenster also provided an update on Facebook on the morning of May 27.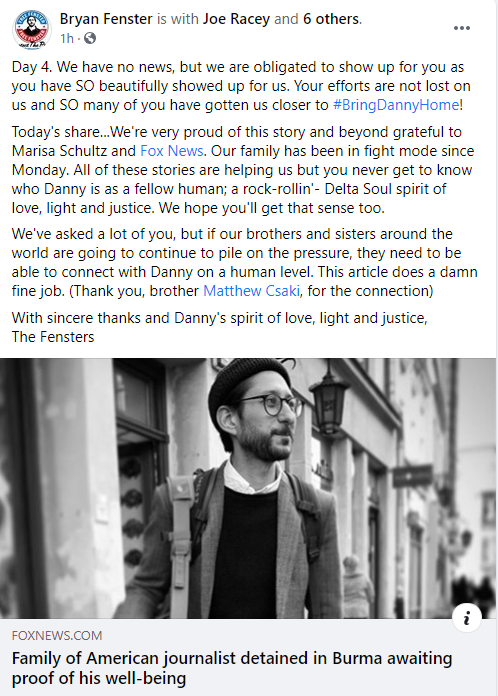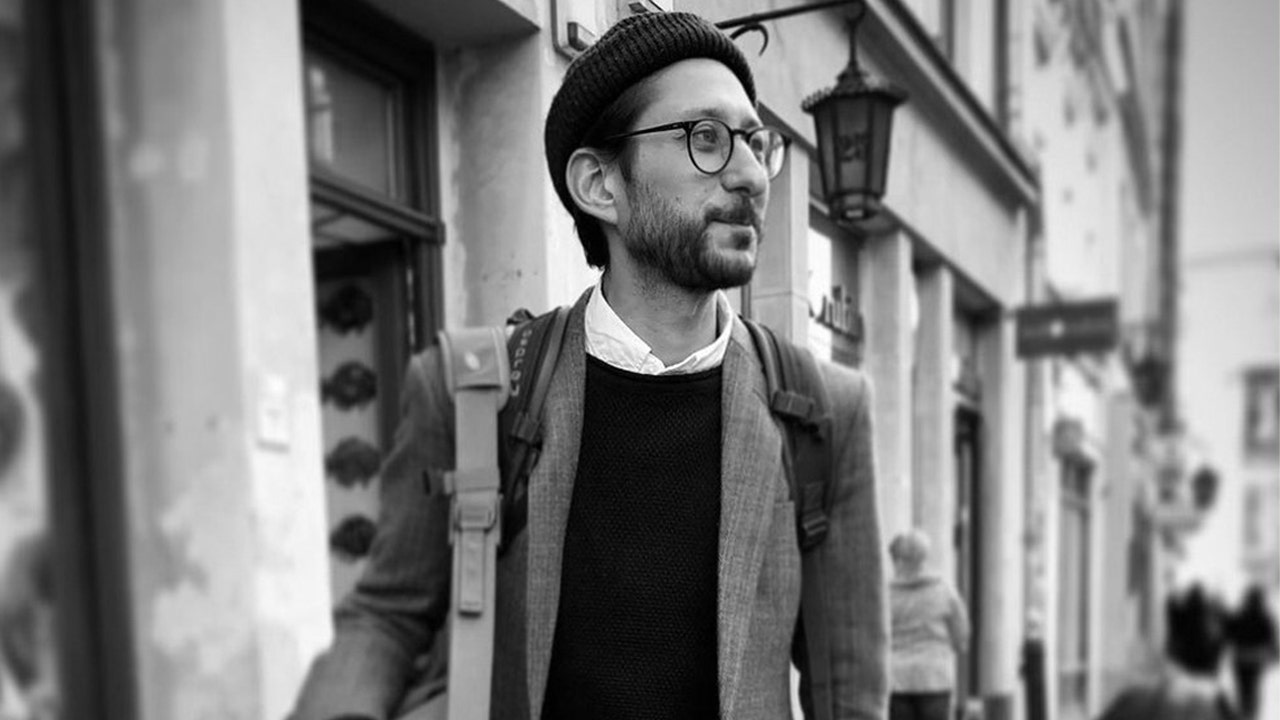 ---
Additionally, the Oakland County Democratic Caucus sent a letter to Secretary of State Blinken on May 26.