Imagine a country of citizens dedicated to their beloved leaders, where all residents comply with Covid protocols. Skyscrapers peak through clouds and people from all over the world come to work, to visit and to bask in the sun. It has a culture of respect, diversity and peace. It's not an imaginary place — it's also not a democracy — it's the United Arab Emirates.
I visited Dubai and Abu Dhabi on a JCRC/AJC interfaith trip with Rabbi Asher Lopatin, two Jewish students, two Muslim students and Wayne State Professor Saeed Khan. At Expo 2020 — running October 2021 through March 2022 — we sought out the Iran, Palestine, Israel, Saudi Arabia, USA and UAE pavilions. We toured the Sheikh Zayed Grand Mosque and the Louvre Abu Dhabi. We visited the AJC office in Abu Dhabi, the Frame Dubai and the Crossroads of Civilization Museum. We attended a Friday night Shabbat dinner.
Professor Khan and I were there to facilitate through the Detroit Center for Civil Discourse. Facilitating dialogue and debrief sessions for the students gave me the opportunity to get to know them and the remarkable people we met along the way — and some much needed sunshine. We asked each student to participate with an honest and open-minded approach to learn from each other and our surroundings. There were some difficult conversations, but we got through them and they ultimately brought the group together — trusting, even family-like.
We met with Emiratis and a Saudi working toward enhancing the Abraham Accords. Their work is rooted in the belief that this is just the beginning of the Arab and greater Muslim world making peace and normalizing relations with Israel. Their building on decades of under-the-table diplomacy — business and personal relationships — that I can attest to from my 2012 AJC trip to Abu Dhabi. They envision the UAE as the next home for Arabs and Jews to reunite as family. One of these men we met suggested that Indonesia is next to join the Accords; another thinks it's Saudi Arabia. Inshallah!
During my 2012 visit, few Jews were living in the UAE. One mother summed up the reality as though their religion was like their private parts — you don't talk about it or show it. But a decade later, the seismic change leading up to and and following the Abraham Accords has left Jews there feeling more comfortable, with good reason. We met with a Lebanese Jew who loves living and working in Dubai, and a visiting Iraqi Jew who plans to leave his home in London to live in Dubai. He explained to me that he wants to make peace within himself since his family's bitter divorce from Iraq; he plans to finish life with Arab neighbors — sweetly.
The trip had a similarly sweet effect on our group. Even now that the jetlag has worn off, I still find myself wondering if that Dubai magic can be replicated in Detroit — that our interfaith relationships and programming should feel as effortless and natural as it did there.
The magic derives, as best I can tell, from positivity about possibility — something unique to a new country in an old land. From the Expo to the Burj Khalifa, the place is all about looking ahead and making the most of what can become. The aura of possibility emanates. Our group felt that same aura — what was to come and what we would accomplish together — from our orientation here at home throughout the trip and home again.
The culture of respect, diversity and peace we encountered thousands of miles away? We have that here too. Let's amplify those values together to look onward in solidarity.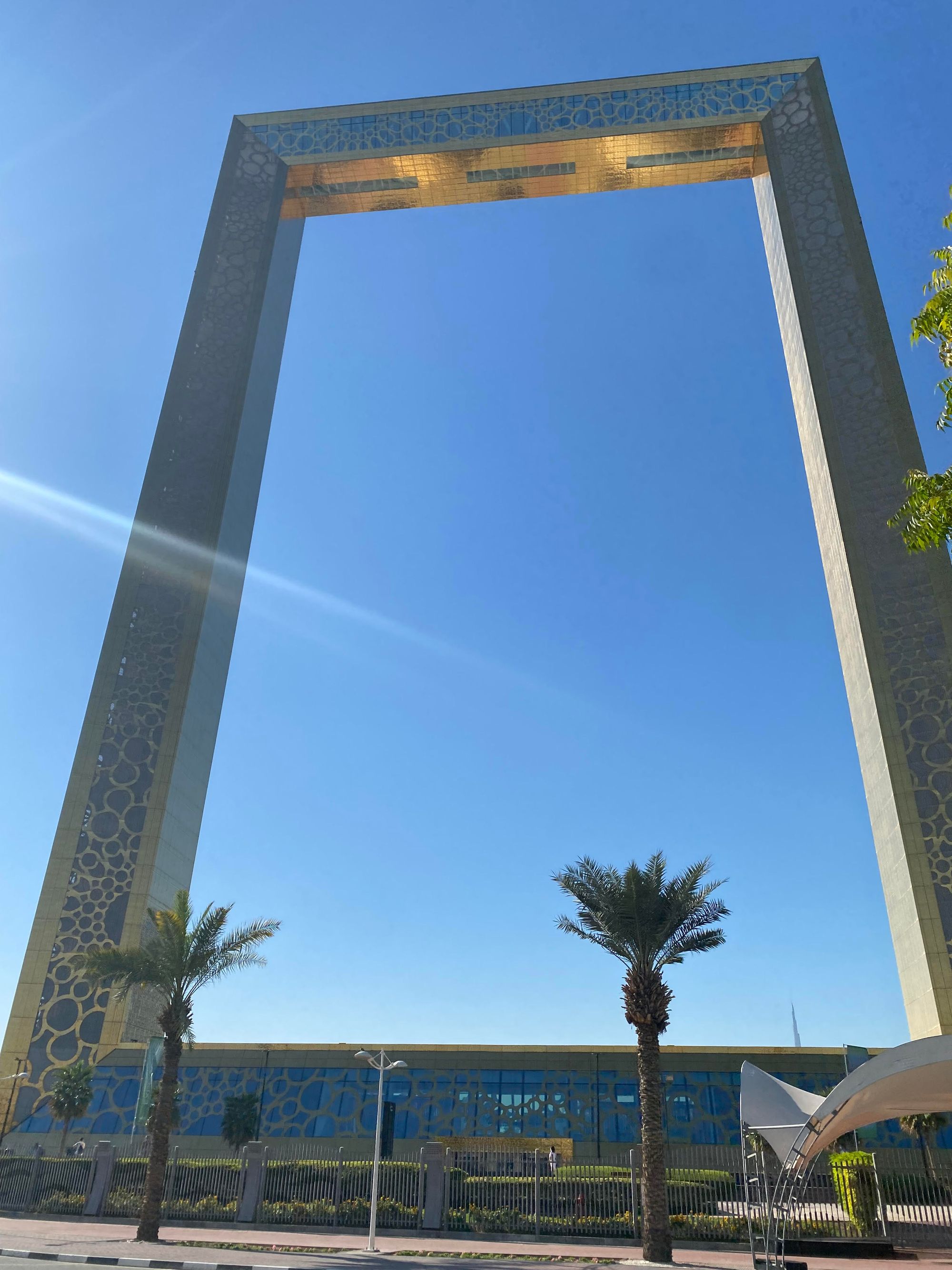 ---
Ariana Mentzel is the managing director of the Detroit Center for Civil Discourse. She is an executive board member of the JCRC/AJC and local member of MJAC. Ariana works for Michigan State University as the assistant to the director of the Serling Institute for Jewish Studies and Modern Israel. She lives in Beverly Hills with her husband, two daughters and two dogs.