We looked for seats as close to the front as we could find. My 12-year-old son Ethan and I were going to experience a "first" together — sitting among advocates and state leaders as Governor Whitmer signed the third bill in a series of three establishing a package of new common sense gun policies. Michigan now has a safe storage law, a background check revision, and, as of this day, an extreme risk protection order policy.
This day was a celebration. The sun was out, and everywhere we looked we saw smiling faces of people diverse in identities gathered at the Royal Oak Courthouse to witness Michigan history. I realized in that moment that I have not yet had a moment sitting with these same folx where the shared vibe was hope and not despair. Typically, when we gather together, I am there to hear the worst stories imaginable — children ripped from their families by senseless tragedy and often impulsive acts. Typically, when we gather, we lament a lack of action by our leaders; we despair that help may never come.
Today was no typical day. The lineup of speakers — including state Senator Mallory McMorrow who sponsored the bill being signed — the leader of the Moms Demand Action Michigan chapter who lost her brother many years ago to suicide, and Congresswoman Gabby Giffords who cheered us all on.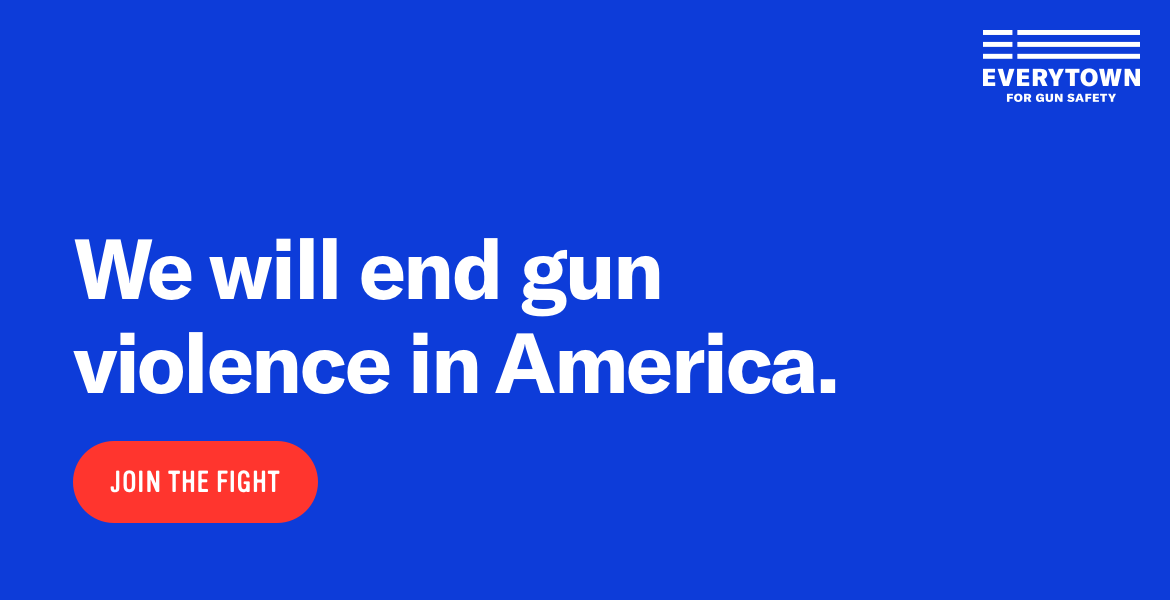 Ethan and I spotted a couple of seats in the third row, and we asked a man sitting on the outside of the row if those seats next to him were taken. We sat down and introduced ourselves to Pastor Jeff Hawkins from Flint, who was also a part of that day's lineup. Pastor Hawkins shared his story with me. A tireless advocate for the very reforms being signed into law in Michigan, Pastor Hawkins is a community-engaged leader fighting for the very lives of children and their families. Two of his own sons died as the result of gun violence, and he spoke to me of recently visiting grandchildren for high school graduations.
He felt a spiritual breath shared between events — seeing his sons' children grow and seeing the changes starting to take place in Lansing. We both spoke of cautious optimism that these laws would matter to real people's lives.
On a hopeful day among hopeful people dressed in orange, Pastor Hawkins gave me an anchor for that hope. Like other parents, I send my children out into the world each day and pray for their safety. I miss the days when I was oblivious to the threat of gun violence in their lives, and I am aware this ignorance is a privilege that some parents have never known.
So I sat there at the Royal Oak courthouse, hopeful, yes — more hopeful than I've ever been before. But as I sat there with my own son, wanting to give him a truly safe world that isn't always tempered, I couldn't help but feel that familiar sting that real help never really appears when we need it most.
Pastor Hawkins said of these new laws:
This is a hammer. No problem gets fixed with a single tool. You also need a screwdriver and a wrench in your toolbox. This is a hammer, and I believe it will fix the problems where there is a nail that needs to be hammered in, provided there is ongoing training for the folx who do the hammering. We need more, but we also need this.
I took a deep breath and wondered, reflected, and let those words stay as Lieutenant Governor Gilchrist took the microphone in front of me. I turned to my son and said, let's fill our toolbox.
Today marks the 5th year in a row I've stood before the Michigan Senate with a resolution to recognize Gun Violence Awareness Month and #WearOrange Day.

But today, in the first Democratic Majority in 40 years, was the first year that this resolution was adopted. pic.twitter.com/hOk2zizGIV

— Mallory McMorrow (@MalloryMcMorrow) May 24, 2023