Over the past 15 years, 1,800 American communities have lost their newspapers. Newsroom employment is down from 71,000 to 31,000. The consequences in communities across the country are devastating. Important, impactful stories are going untold.
The Muskegon Chronicle, the newspaper where I began my career, has been spared the guillotine. In 1976, media mogul S.I. Newhouse bought the Chronicle and seven other Michigan papers along with Parade magazine for $305 million ($1.6 billion today). A firm believer in local control, his roughly 40 Muskegon writers and editors made the paper indispensable to both readers and advertisers. Their work supported and was supported by a respected business, advertising, circulation and events team.
On his visits here, Newhouse celebrated the paper's 90 percent household penetration. Just about everyone in town read the Chronicle. Loyal to their communities, key staff members and columnists, such as Susan Harrison Wolffis and Clayton Hardiman, resisted the temptation to move to bigger papers.
The key to the Chronicle's success was in-depth community coverage, especially local politics, sports and the arts. The newspaper's editorial pages, under the leadership of writers like David Kolb, offered the kind of insightful analysis you'd expect from a major city daily. The paper's publisher and editor were key community leaders. They used their megaphone to champion their hometown schools, businesses, parks, museums and artists. Reviewers actually covered the arts and there was an impressive community calendar.
Intrepid Chronicle reporters also kept local leaders on their toes. Secrecy was a hard game to play in city and county government. The paper regularly uncovered critical stories on pollution, business and local politics that improved our quality of life. As a cub reporter, I had a chance to cover some of these stories and work with brave whistleblowers like the sources portrayed in She Said, the film chronicling the journalists and victims who fought back against Harvey Weinstein and his minions. If you (presumably) missed She Said in theaters, it's well worth streaming.
People subscribe to newspapers because of their unique ability to cover the community where they live: the schools, public safety, health care, politics, athletics, the symphony, the art museum. This unduplicated local coverage is especially important in a town like mine that lacks a television station or radio news broadcasts. Without that local lens, a newspaper fails and the entire community suffers.
Here's the good news: The Muskegon Chronicle is not likely to become the next newspaper casualty. Although home delivery has been cut to three days a week, the paper's website MLive is available daily.
I'm pleased to report that in 2022 the Newhouses' privately-held Advance Publications posted a profit for the first time in years. Thanks to them, the MLive group features excellent coverage of our state, as well as subscriber access to the Washington Post Weekly and the New York Times.
The bad news: local news coverage is at an all time low. Unless you count the paid obituaries, it's clear that local news — government, the arts and sports — is hit or miss. On Tuesday, the paper had exactly one Muskegon news story
The paper's owners and MLive managers no longer visit the newsroom to consult with the leadership team — because there is no newsroom. Don't bother trying to write a letter to the Chronicle editor-in-chief or publisher as they don't exist.
A handful of hard-working reporters — MLive declined to comment on the exact number — cover key breaking stories and offer first-rate coverage of the community issues they have time to attend. At best, though, it's a fraction of the kind of local coverage the Chronicle traditionally delivered.
Here are just a few examples of stories that the paper has yet to cover:
Our county recently financed the VanDyk Mortgage Convention Center to the tune of $21 million. MLive covered the opening but has not investigated concerns about local access. Groups cannot book space a year out unless they agree to take a substantial number of rooms at the hotel owned by the convention center manager's company.
How Muskegon is the only city of its size in Michigan that has no intercity bus, rail or jet air service. What political or economic issues stand in the way of, say, a shuttle service to Holland Amtrak or the Grand Rapids airport?
Why the city refuses to have buoyed swim areas to protect swimmers from jet skis and high speed boat traffic. This inexpensive safety measure is standard at state parks and many public beaches.
Generous tax breaks for local businesses take millions siphon big sums from voter-approved millages for seniors, veterans, museums and libraries. This impacts every family in our county. Muskegon Community College is hit particularly hard by these breaks which reduce tax revenue by millions every year.
Our new airline Southern Airways Express cancelled 56 of its 232 flights in November. It is now asking customers not to book through their own reservation system when they connect in Chicago, their only destination. They prefer passengers book their entire trip with United and American. The reason is that if a flight cancels out of Muskegon you can still fly out of Grand Rapids with United or American for no difference in fare. I learned that by contacting the Southern Airways leadership myself, but I would just as soon pay a little more to subscribe to a paper that holds local players accountable.
By way of example, I have become a devoted reader of Bridge Michigan, whose nonprofit model could be replicable, knowing what we know about the unmet demand for good journalism.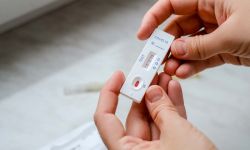 A Muskegon news supplement in the style of Bridge could even complement Advance Publications' state, national, international and wire coverage. Our city would love to be a supplement test case for an idea that could roll out to Advance Publications sister city papers in Ann Arbor, Flint, Grand Rapids, Jackson, Kalamazoo, Saginaw and Bay City.
---
Read more from Roger Rapoport at Roger That and rogerrapoport.com. His new novel Patty Hearst, A Symbiotic Love Story: The Truth Behind America's Favorite Kidnapping is out next fall from Lexographic Press.