Earlier this month, eJewishPhilanthropy published an interview with Matthew Bronfman in which Bronfman listed intermarriage as one of the things that keeps him up at night.
Jodi Bromberg, CEO of 18Doors (formerly Interfaith Family), responded with an open letter to Mr. Bronfman, holding that it was not intermarriage, but "the Jewish community's reaction to Jewish interfaith couples and families that ought to keep you up at night."
Having had the opportunity to meet both Ms. Bromberg and Mr. Bronfman in the past, I believe they are both kept up at night by different variations of the same thing – how do we as a Jewish community prepare in our Jewish present to adapt to the Jewish future? So sitting here in Detroit, what keeps me up at night? How do I believe we can adapt to the Jewish future?
My fears are a variation of Ms. Bromberg's. Having been in love with a Catholic man since 1998 (and married to him since 2007), I have abandoned any personal fears about my own inclusion in the Jewish community. I have spent so many years insisting that I belong as a full member of the community regardless of my intermarried status that it seems I have adopted the mantel of an institutionalized Jew – serving on boards, being solicited for donations, and otherwise immersed in the day-to-day life of this Jewish community.
What keeps me up at night is my fear that my children (now 10 and 12) will be rejected by the Jewish community. Not that they will be explicitly told that they are not Jewish – my gender saves them from that particular pain that is suffered by children of paternal intermarriages. But I fear that they will be made to feel less than fully Jewish.
Perhaps someone will unleash the offensive nonsense of telling them that they don't look Jewish – a meaningless trope when they have been raised studying Judaism alongside Jews of different races, ethnicities, eye colors, and hair colors. Perhaps someone will use goy or goyishe to offensively refer to those that do not share our religious background, thereby othering half of my children's biology and relations. Perhaps they will be told that their parents' love is a shanda and the downfall of the Jewish people.
While I would like to feign certainty that I am raising them with the self-confidence to withstand the sleights of interfaith life in the Jewish community, I cannot. I chose this life, and even with my deep commitment to my religion and my community, there were moments when I questioned whether there was a place for me within this community. While I pray that they survive the gauntlet and find themselves a home within this community in their own right, what keeps me up at night is a fear that they will not. What keeps me up at night is a wish that neither them nor any child or intermarriage will have to fight for their place within the community but instead will be made to feel included, welcomed, and loved just as every Jewish child should be.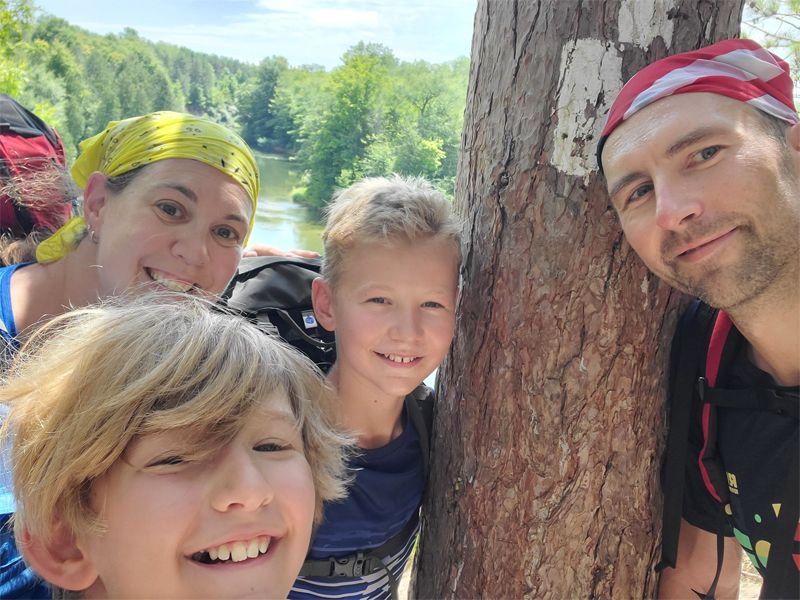 So why is this column called "the 58%"? Fifty-eight percent of Jews that have married since 2005 have married non-Jews. As Ms. Bromberg rightly said, "We're not a drop in the ocean. We are the ocean."
Some believe that intermarriage will destroy the Jewish future. I believe that there can be no Jewish future if the community rejects a group that forms the majority of that future. Through this space, I hope to analyze, question, explain, and occasionally kvetch – all in hopes of reaching a greater understanding and finding a reality where neither Mr. Bronfman, Ms. Bromberg, or myself has to fear that intermarriage or the community's reaction to intermarriage is damaging the Jewish future that we all care about.
---
Alicia Chandler is a Nu?Detroit co-founder and columnist.