I left Detroit in the summer of 2007. If I am being totally honest, I was looking forward to finding a new Jewish community.
Before I go further, let me explain something.
Neither of my parents were from Detroit. My mom was from New Jersey and my dad had lived in a half dozen cities. In 1978 they got married and within a few months ended up in an apartment off Southfield and 12 Mile. What I'm saying is that I didn't have roots in Jewish Detroit.
That was something I felt acutely growing up in Farmington Hills. My friends' parents all knew each other. In fact, it felt as though most of them had dated each other and then paired off and married after college (at either Michigan or State). Their kids all played together and went to "the lake" together and went to camp together. The dads who coached baseball together had played baseball together in high school.
I didn't have any of this.
I let that impact how I felt as a member of the Detroit Jewish community.
One other aside before I get to the point.
This was how I experienced growing up. It doesn't make it what really happened. It doesn't mean that what I'm about to describe was how it was. This is just how I felt.
When doing things in Jewish Detroit, I always felt like an outsider.
I was allowed to come in and to watch but was never going to be accepted as a "Detroit Jew". This colored my experience with Hebrew School. My single summer at Tamarack. My participation in BBYO. I hoped this feeling would change after college. I attended young adult events and dated in the community.
None of it felt authentic.
When I got into my car in July 2007 and headed to Henry County, Georgia (south of the Atlanta airport if you're looking at a map, by the outlet malls if you're driving on 75 to Florida) I was excited about finding a new community where I could finally fit in and be accepted.
I joined the Young Adult Kickball league at the Atlanta JCC and dated in the Atlanta Jewish community. I went to young adult events. The same things I did in Detroit. The difference was that in Atlanta, I was an actual outsider. I knew almost no one.
Reflection doesn't always come easy to me. Neither does thinking things through. After some major life events (marriage, children, other stuff I don't want to get into), I finally have the experience and context to understand my Jewish life in Detroit. I finally am ready to reflect on what my experience of being Jewish in Detroit was about.
I learned that the sense of not belonging was always about me, not Detroit, and not the Jewish community. In fact, at each stop along the way, there were people encouraging me to participate, encouraging me to try new things. Even though I wasn't "popular" in high school (I still stand by the trench coat and pocket watch being cool), the Jewish community was the one place I was able to take risks and be who I would become as an adult.
There were, and are, people in Detroit who wanted nothing more than to make me feel like part of the family; part of that same crowd that I had always perceived as rejecting me. The sense of being an outsider and feelings of rejection were in my mind.
When I visit (rarer these days as I have no family living in the mitten) I find myself pointing out places to my family that were important in my Jewish life in Detroit. The shul I attended, the Buddy's pizza my kid's aunt went to when she skipped Hebrew school, the location of the BBYO formal Junior year, the Friendship Circle that welcomed my mother with open arms.
I have friends in Jewish Detroit who shaped who I am as a Jew. Good friends. People who cared about me when I lived in Michigan and still care about me today. They came to my Jewish wedding and to the Bris of both my sons. They send Chanukah and Rosh Hashanah postcards every year (I have so many thoughts on these). Some of them are no longer in Detroit, but they will always be part of Jewish Detroit to me.
Leaving was the thing that made me appreciate the strength and closeness of the community in Michigan.
In 2021, I can say something that 2007 me would have found unbelievable. In fact, even as I type these words, I am still having a hard time believing it.
I miss Jewish Detroit. I am a Detroit Jew.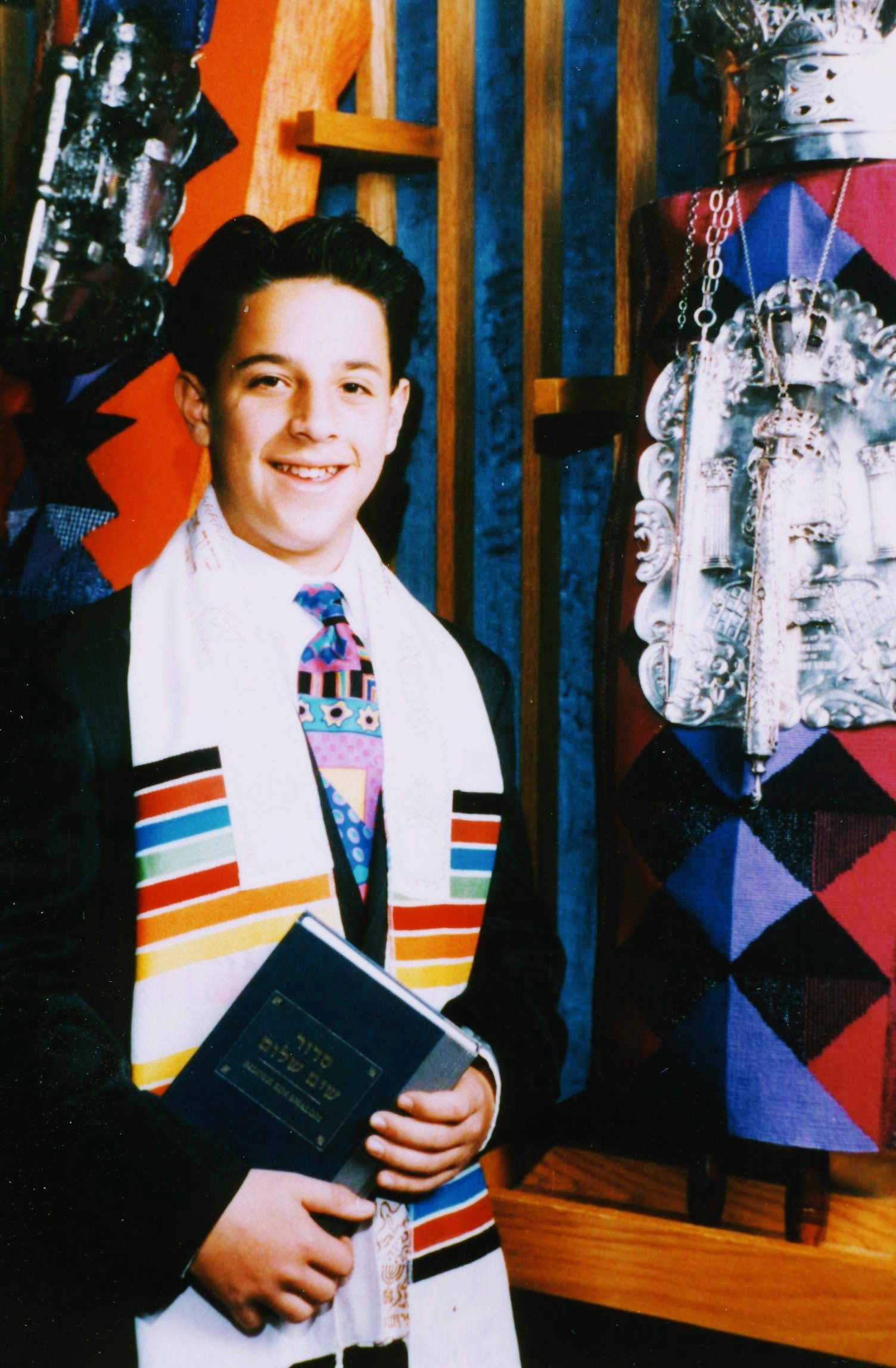 ---
Ben Salba grew up and lived in Farmington Hills before moving to Atlanta in 2007. He has a wife from Ohio (gasp!) and two sons aged 7 & 5. He refuses to cheer for any local Georgia teams except Atlanta United. He missed Justin Verlander's first no hitter because he couldn't get someone to cover his shift at work. He still wants his money for those tickets from, Garri.