Sue Marx, an essentially self-taught professional filmmaker who stunned Hollywood by winning an Academy Award in 1987 for her documentary short film, Young At Heart, died Monday, July 17, 2023, at her home in Birmingham, Michigan. She was 92.
That film, perhaps the highlight of her long and marvelously varied media career, chronicled the love story and marriage of her own widowed father, then in his 80s, and another widowed artist. The film is still often shown and studied today.
Years later, she loved to tell the story about how, after she triumphantly yelled "Hooray for Michigan!" to a national television audience when presented with her Oscar, a grumpy Detroit Mayor Coleman Young later told her she should have said "Detroit" instead.
"Yes, Mr. Mayor," she told him, and explained that she wanted to stretch out her brief time in the spotlight, and "Michigan has three syllables and Detroit has only two."
Long afterwards, in typically understated fashion, she wrote of her film career, "I made about 100 films. I don't know how I did it, but I did it. I was successful at it and won some awards.  That always helps." Her topics ranged widely, from artists like John Glick to architecture; from legendary Michigan author and crusty Supreme Court Justice John Voelker to The Relaxation Station, made to help children in crisis cope with stress and anxiety.
Marx, who was 92, founded Sue Marx Films in 1980, after a career as a professional photographer whose lens captured nearly every famous person (and some not so famous) who lived in or visited the Detroit area in the 1960s and 70s, from Kennedys to a young Bob Seger to Dr. Martin Luther King, Jr. Her images have endured: Three years ago, the Birmingham-Bloomfield Art Center mounted an exhibit: Photographs by Sue Marx: Images from History: People who Defined Detroit in the 1960s, which managed to be a success despite the pandemic.
She also produced and directed a groundbreaking weekly television show, Profiles in Black, for WWJ (now WDIV) for nearly a decade, beginning in 1970. The show was the first real effort by the city's media to tell the stories and portray the lives of the metropolitan area's successful and interesting African-American residents.
"You don't just get hired to do those stories, you do them, because people need to know about them," Sue told author Bill Haney, who profiled her in his 2014 book, What They Were Thinking. Marx was, all agreed, an incredibly gifted storyteller. Christina Lovio-George, the owner of a public relations firm in Detroit, said "She has this special knack for finding just the right ingredient — the perfect music or voice, whatever it takes — to make a project come to life." Those who saw her films or were included in them heartily agreed.
Remarkably, nothing in her early life hinted that she might become a filmmaker, let alone an Oscar-winning one. During much of her early childhood, her family might have been hard-pressed to afford tickets to a movie. Suzanne Elaine Gothelf was born on Nov. 17, 1930 in Yonkers, N.Y. to Louis and Leona Gothelf, who emigrated as children to America from Russia and what is now Belarus, respectively. They had been living in Toledo, but were in New York for her father to attend art school.
The Great Depression was deepening when Sue was born, and her parents began working in a bakery to survive. Eventually, during the New Deal, the WPA found her father work painting theater sets in Milwaukee, where her late and only sister Vivian was born.
Eventually, the family settled in East Chicago, Indiana, not far from the Illinois border, where her mother managed and Sue worked in two hotels. "We were dirt poor," she later said.
Somehow, she managed to go to Indiana University, where she majored in language arts and was a member of Sigma Delta Tau. After graduating in 1952, she wanted to move to Chicago, but her parents wouldn't allow that. But they did let her move to Detroit to live with an aunt and uncle, where she became a teacher at Oak Park High School.
She soon became friends with a young lawyer named Avern Cohn (later a prominent federal judge) who introduced her to Stanley "Hank" Marx, the owner of an automotive supply company, who she always called "the greatest man in the world." Hank and Sue were married Dec. 19, 1953, and were a happy and intensely loving partnership until his death in October, 2007. She continued to teach, at Oak Park and then Royal Oak Junior High School until Terry, the first of her three daughters, was born in 1955.
Jane followed in 1956 and Elizabeth in 1959. While raising her daughters, Sue earned a Masters' in social psychology at Wayne State University. Soon afterwards, someone suggested Sue consider modeling. "I became a model for a couple of years, which was fun," she said. What she didn't know is that this would lead to the next phase of her life.
"I met some of the photographers and got interested in photography, and was so enthralled that I became a photographer and a photojournalist." She had a thriving freelance career, before she was approached by WWJ-TV to produce Profiles in Black.
Sue was an ideal choice, in part because "we had a lot of African-American friends because we lived in the city when all our friends were moving out to the suburbs," she said. After several earlier moves, the Marx family had settled in a house on Hamilton right on the Detroit Golf Club, and lived there for many years before moving to Birmingham in 2000.
"It was great. I'd choose the people we were going to interview on camera and Channel 4 would schlep all the equipment." After seven years, the show was canceled, the TV station switched from film to videotape, and she decided it was time to start her own production company, and opened Sue Marx Films on Woodbridge in Detroit. While she excelled in making her own films, she also produced films, commercials and promotional and educational videos for a wide variety of clients, making money to pay the bills and finance her own creations.
Marx was not just a solo act; she developed a reputation as a wonderful collaborator, as when she worked with Pamela Conn on Young at Heart. Sue Marx Films also gave a number of college interns a start in the craft. "I just kept on raising money and making films," she said. "Of course, after the Academy Award, my business really took off."
Sue Marx Films moved to Royal Oak in 1990 and then to Birmingham in 2000, and produced films for more than thirty years. Besides the Oscar, her numerous honors include more than 20 Emmys, 11 Cine Golden Eagles, and other major awards from numerous film festivals — plus an Award of Excellence from American Women in Radio and Television (now the Alliance for Women in Media). Though she often claimed that she didn't know anything about art, her films on art and artists are now in the film collection of the Museum of Modern Art in New York.
Marx also received an entrepreneurial award from Harvard University, a distinguished women's award from Northwood University, an Arts Foundation of Michigan award, and was recognized and honored by virtually every media outlet in Metropolitan Detroit.
Perhaps the honor which meant most to her was that, as an Oscar winner, she remained a lifelong voting member of the Academy of Motion Picture Arts and Sciences, and was able to screen all the academy-nominated films and vote for who she thought should win.
Survivors include her daughters, Terry Marx and her husband Stephen Arpadi, of New York City; Jane Marx, and her partner Lena Weiss, of Albuquerque, and Elizabeth Marx, of Santa Monica, CA' also grandchildren Adina and Charlotte Marx-Arpadi and Jude Marx and Sue's special angel, caregiver Teresa Pekala.
In lieu of flowers, the family suggests contributions be made directly to the subject of Sue's favorite films, the WSU Math Corps: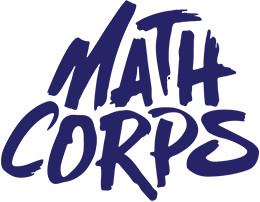 ---
Read more of Jack Lessenbery's articles and essays at: