"Did your Jewish upbringing influence your decision to become a journalist?"
I had never been asked that question — not in a media interview, panel discussion or podcast interview like this one. I paused, not sure how to respond. But then I thought about it some more. Storytelling is at the root of our religion. I spent most Sundays of my childhood in Sunday School, learning about stories from the Torah. Most, if not all, Jewish holidays have a story behind them, and we celebrate by reading from books like the Haggadah or scrolls like the Megillah.
As far back as I could remember, Rabbi Dannel Schwartz always started his Yom Kippur sermon with, "A story. A true story..."
Perhaps my questioner was right. Storytelling — the root of journalism — was ingrained in me. And perhaps it did have something to do with why I chose to write stories for a profession. And more recently, to start a business and nonprofit with missions of helping other people tell their stories.
After working as a journalist for over a decade, I opened The Detroit Writing Room in downtown Detroit in June 2019. The dream was to create a space where Detroiters could attend writing workshops, book talks, open mic nights and meet with professional writing coaches if they needed help with a book, screenplay, resume, website, grant, op-ed or any writing-related project. I brought together the top journalists, authors, screenwriters and even photographers and graphic designers to form an all-star coaching team.
Within the first few weeks of helping adults with their book proposals and cover letters, I knew I needed to find a way for students to access these coaches, who could help elevate their writing but also lead them to internships or potential career opportunities. In a city where 85% of students are at least one grade level behind on reading — and many schools don't have a newspaper club or class, a stepping stone for my own career — I wanted to focus our efforts on Detroit students.
In fall 2019, Coaching Detroit Forward became an official 501(c)(3) nonprofit organization. I had never applied for a grant, organized a major fundraiser (with the exception of The Detroit Writing Room's Kickstarter campaign) or taught high school students. But I had a team of 30 coaches who had worked everywhere from The New York Times to The Detroit News and Free Press. Storytelling was ingrained in them too, and they also had a passion to pass down their knowledge so that the next generation upholds journalistic integrity and standards — and ensures the industry survives.
I had Pulitzer Prize winners in my corner. How hard could starting a nonprofit be in 2020?
As we know all too well, 2020 had other plans for us. But thanks to a grant from the Fisher Foundation — received 8 days before the state shutdown — Coaching Detroit Forward was able to launch (mostly) virtual journalism and photography camps.
My bat mitzvah Torah portion, Bechukotai, focuses on blessings and curses. Call it coincidence or call it fate — I've often experienced instances in my life where those two opposites collide.
In this case, the curse of the pandemic led to a beautiful blessing. Because our coaches were teaching on Zoom, we wound up opening our journalism camp to students across the country. All of the sudden, students from New York City, Jersey City, Dallas, Atlanta and Boca Raton were befriending local students in Midtown, Grandmont, Russell Woods and Regent Park.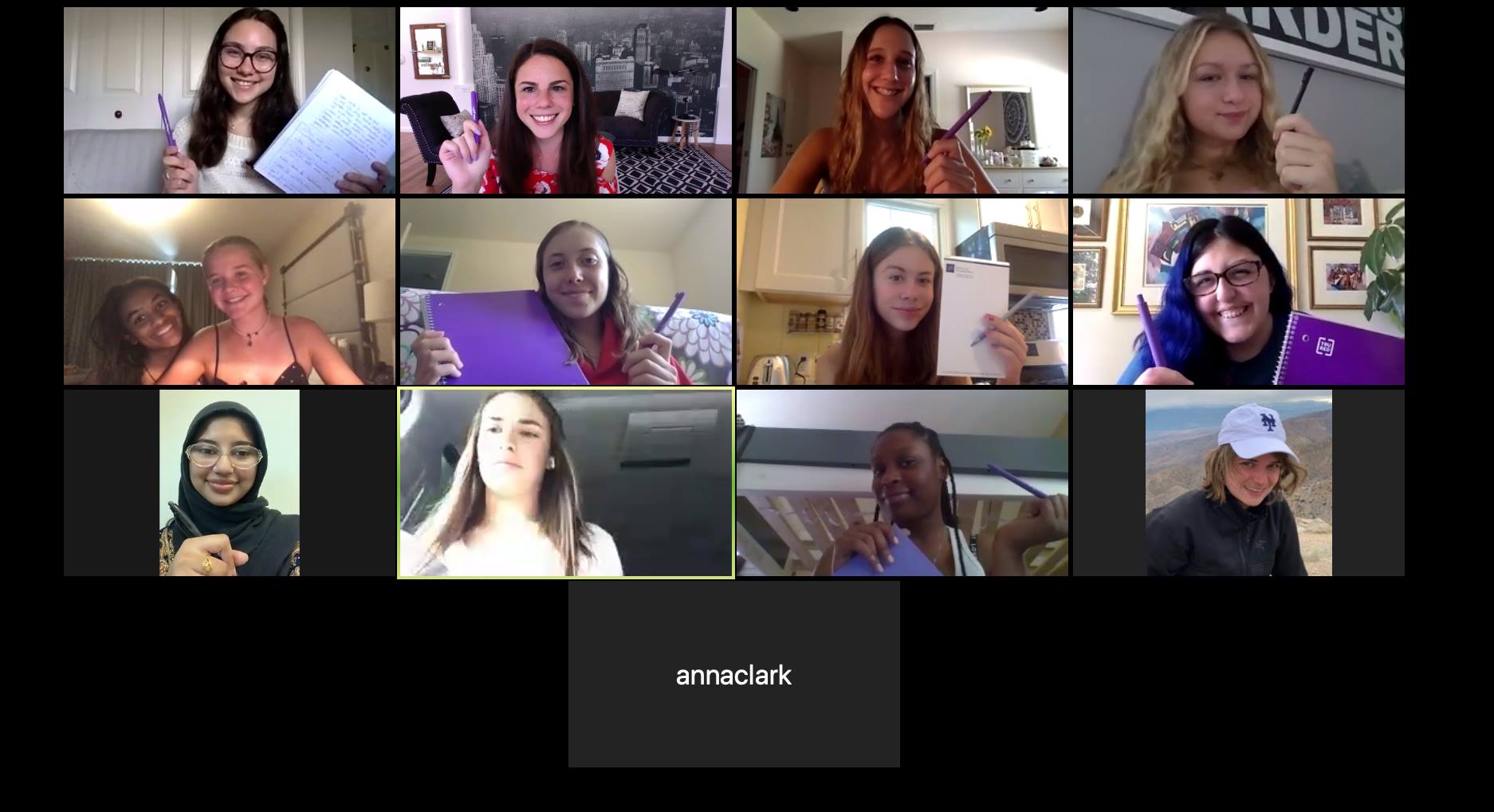 They swapped stories on what the pandemic or Black Lives Matter movement looked like in their neighborhoods. Whether they were 5 blocks or 500 miles apart, they all had shared concerns on what school would be like in the fall.
We tasked each student with writing an article during the course of the camp. The topic? Their choice. They could have written about the latest fashion craze or a bingeable TV series. But every single student chose a story that impacted them and their community.
SeMaj in Dallas covered high school students who organized a protest after a racial incident at a local Sonic Drive-In.
Maya in Queens wrote how 34th Avenue outside her window was transformed into a car-free street so residents had room to roam and children could play during the pandemic. The same story showed up in The New York Times … a few weeks later.
Annabelle, participating from a trip to Bermuda, managed to reach CNN's Sanjay Gupta for a column about the politicization of wearing masks.
I worked one-on-one with Brianna, a Cass Tech student who wrote about young Black photographers capturing the Black Lives Matter protests.
Reading the fire in Brianna's sentences reminded me when I interviewed a Holocaust survivor in high school. That interview showed me firsthand how I could use the power of the pen to do justice to a story and make sure it was never forgotten. Even though a Zoom screen divided us, I could still see the passion in Brianna's eyes as she shared her piece and photos with me.
She concludes:
It's time to break the cycle. We strive for inclusivity and these images are the message for the people. These images tell the pain of my people, the misery and hopelessness of the racial struggle.

In the future, I hope people keep expressing Black culture, continue activism and the Black experience because we need diverse voices. Also, we need to educate on ways to reduce racism and support new policies. Society needs to start thinking about changing representation and start discussing what Black liberation looks like with no social equality in the system.
This fall, Brianna will attend Howard University to study journalism. Her goals are to cover social justice and activism and to write stories that lead to change.
If I were asked again today, I wouldn't pause to answer: My Jewish upbringing influenced my decision to become a journalist — and to help other young writers learn the power of the press.
Applications are open for the 2021 Journalism Camp this July. There is an in-person and virtual session for students nationwide. The deadline to apply is May 1, 2021. Apply here.
Coaching Detroit Forward also has a free photography camp for Detroit high school students. The deadline to apply is May 1, 2021. Apply here.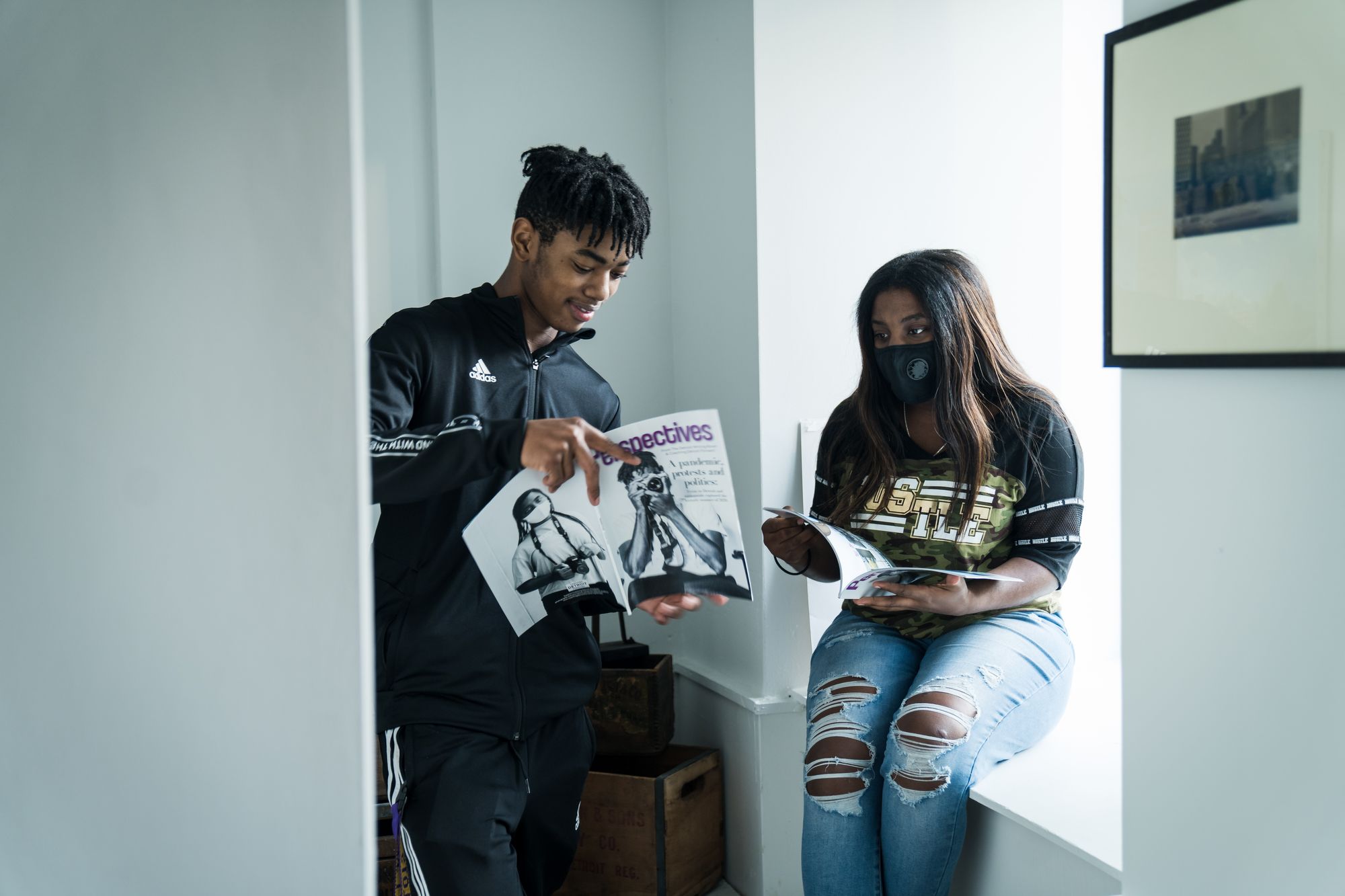 Cass Tech student Elijah Jordan captures photos along the Detroit RiverWalk. Photo by Erin Kirkland